stay & eat
We had the absolute best time visiting Oaxaca, Mexico for our sourcing trip in January. Oaxaca is known for their artisan goods and it is the food capital of Mexico, win win for us! Our trip went off without a hitch and we have a lot to share about all the fantastic places we ate at, artists we met, and the guides we hired.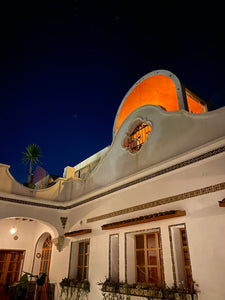 where we stayed
grana b&b

This hotel is a well-priced gem set in a sunny, Spanish colonial 16th-century mansion in the heart of the city, restored by architect and owner Luis Carbonell. Grana B&B has 15 rooms with standard suites, each splashed with painted tiles, and tropical flora in terra-cotta planters.

Breakfast was spectacular with Oaxacan specialties, eggs, fresh tortillas, yogurt, granolas, and fruits.

The rooms were comfortable and well appointed, with complementary straw totes and hats to use during your stay. We loved watching the sunset on top of the rooftop lounge and they were so helpful with travel tips and bookings!

We absolutely loved our stay here and would all come back.
other accommodations
We ate at both and they looked incredible! Casa Oaxaca is in the heart of the city, has a pool, and an incredible restaurant. Casa Silencio is one hour away in the mountains and much more remote but absolutely stunning.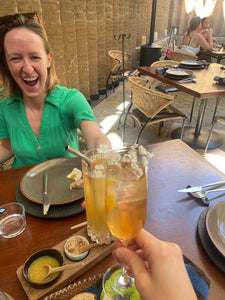 where we ate
I can't put into words how incredible the food in Oaxaca is.
It is not safe to drink the water there and we were going for a short time (3 full days and 2 travel days) so we wanted to dine at the best places and avoid any possibility of tummy troubles. We heard the street food was incredible but we stayed away and opted for more fine dining and chef-tasting menus.
I recommend booking restaurants in advance of your stay, the hotel you stay at can help secure reservations or you can book online. 
los danzantes
We loved this place so much that we came here two days in a row for lunch!
The ceviche was out of this world good and those cocktails- ahh take me back! This restaurant is located in the heart of the city and a two-minute walk from our hotel Grana B&B and is most known for its moles which are described as a journey through the earth. We didn't end up ordering mole and ordered instead coconut shrimp, beet salad, fresh fish, and ceviches for lunch. We always got a lot of moles with our dinners and chose lighter dishes so we wouldn't be too full. 
If we had more time I would come back here for dinner too.
Visit Los Danzantes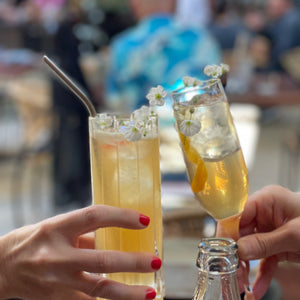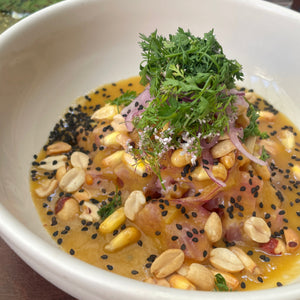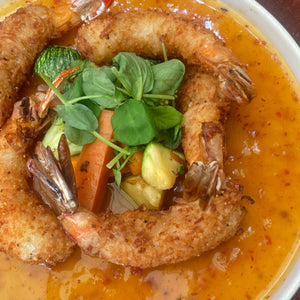 criollo
Another incredible lunch we had was at Criollo. The ambiance was my personal favorite and we ate in the garden that was dappled in sunlight through the blooming bougainvillea vines overhead. The food was simply delicious, elegantly presented, and served on locally made plates. It's a chef's tasting menu and the dishes are made with the freshest ingredients and locally sourced produce. They have a funny chicken that greets you at the table and enjoys some fresh tortilla. I think it was the most romantic setting of the restaurants in the city we went to. I really really loved it here and would definitely come back for dinner.
This cost around $50 a person without liquor pairing.  So worth it. 
Explore Criollo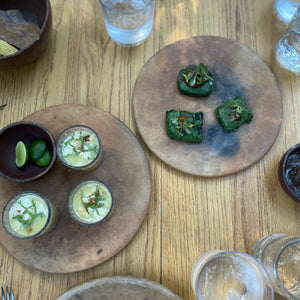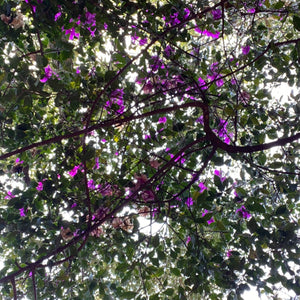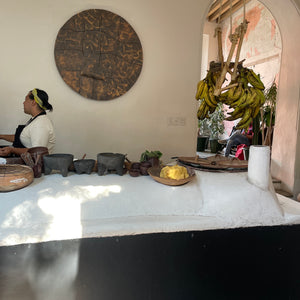 casa oaxaca
Our first dinner was at Casa Oaxaca and we went as soon as we dropped the bags into the hotel. Located right up the street from Grana B&B we were able to walk there and back feeling safe and tipsy. Ask to be on the terrace when you book your reservation! The food and cocktails were excellent and they start off your dining experience with making a homemade salsa at your table to your spice liking. Our favorite dish was the catch of the day over creamy risotto. It was perfect and do not skip the desserts! We all said OMG while taking our first bite.
Visit Casa Oaxaca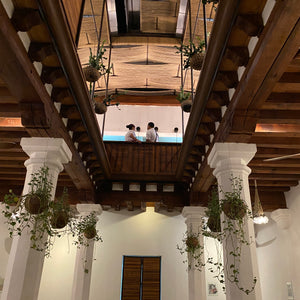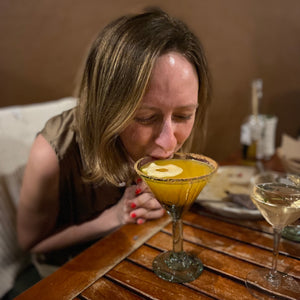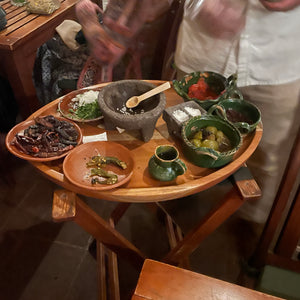 alfonsina
Located in the multigenerational family home of Jorge León, on the outskirts of Oaxaca, in a neighborhood called San Juan Batista La Raya.
Alfonsina has no menu, no website, no Facebook page, not even a sign on the door.
There's no formal kitchen, but an open-air workspace with a few tables, baskets of ingredients, and charcoal grills. He is most known for his moles and after the dinner they come to the table with a basket of the ingredients used. The depth of flavor those simple ingredients created is something I will never forget. No wonder Alfonsina won the award for being one of the 50 best restaurants in the world!
It was around $60 per person with wine, beer, or mezcal pairing. It is an absolute must if you are in Oaxaca and was an incredible dining experience. I had our taxi wait for us outside the restaurant and bring us home for a round trip cost of $35 US dollars plus tip.
Explore Alfonsina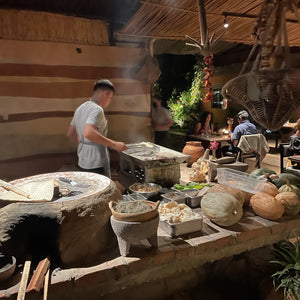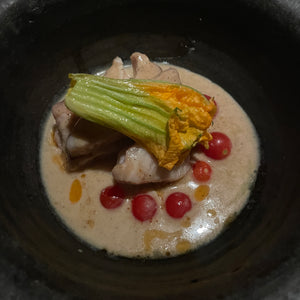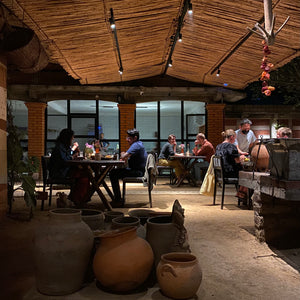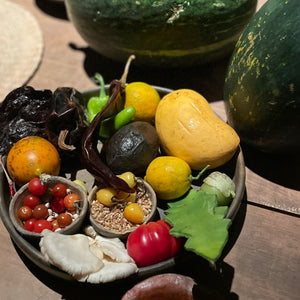 casa silencio
Casa Silencio was a profoundly beautiful experience, I left with tears of joy.
They sent an SUV from Travel Oaxaca Premium, a luxury tour guide company, to get us at our hotel and drive for about an hour outside of Oaxaca City to the mountains.
Blended into the hills sits this stunning hotel which features multilevel guest rooms, a spa, Michelin-caliber cuisine, and a working distillery for traditional Mezcal. We did the Mezcal tour led by Yoshio (who we loved!) paired with bites of local flavors of Oaxaca that took 8 months to create.
After our tour and tasting, we had cocktails on the back patio watching the sun setting over the mountains and the animals coming back home down the dirt path. While the sun was setting we sat down for dinner at the large stone table and were presented dishes by Chef Daniel Robles Sumano that left us in tears. It was all just so beautiful and delicious!
This was a splurge and was $350 per person. It was around ~7 hours overall with transportation, mezcal tour, and a 5-course chef tasting menu. Worth every penny!

Note: If you buy mezcal at the gift shop you'll have to check your bag on the trip home. You cannot bring the bottle through security and will (unfortunately) have to throw it away.
Visit Casa Silencio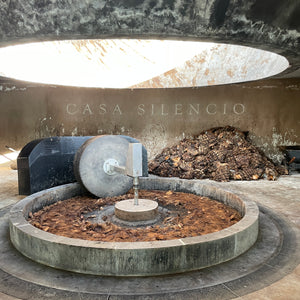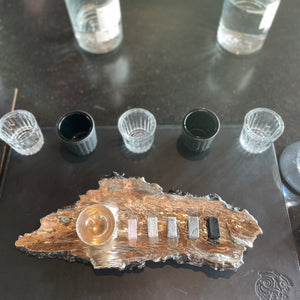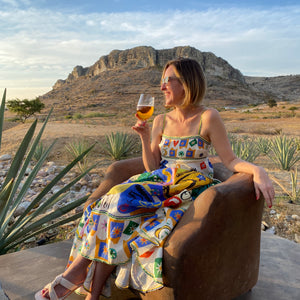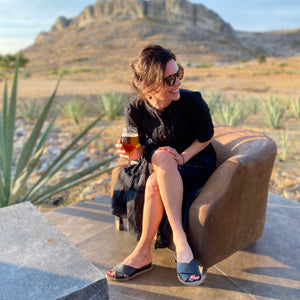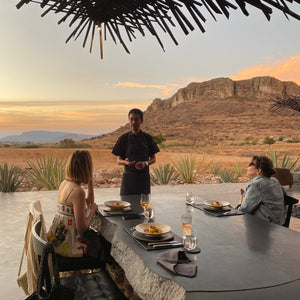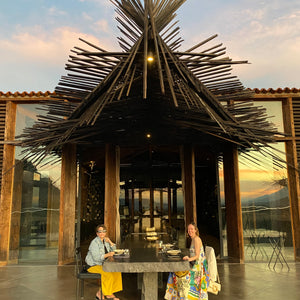 more dining in oaxaca
Casual Spots
Our hotel recommended the following:
La popular
La otra popular
Los tacos del carmen alto
Boulenc
Las Quince Letras
Los Pacos
Maguey y Maiz
Tierra del Sol 
Must-Visit Restaurants
Casa Oaxaca
Los Danzantes
Alfonsina
Crudo
Levadura de Olla
Criollo
Origen
Pitiona
I hope you enjoyed part one of our Oaxaca itinerary and if you are ever in Oaxaca these places broadened our pallet, moved us to tears, and touched our hearts forever. I hope you get to enjoy them too. 
Britt
more notes from hōm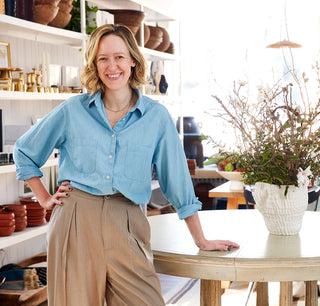 We're proud to support nonprofits and organizations that make a positive impact here in the Rivertowns. We donated over $4,500 to local and national organizations in 2023, listed blow. We look forw... more